5

simple steps
Select your favorite genre from the following
Download your favorite items
Print at home
Let's make it quickly.Prepare scissors, a cutter and glue
Store-like items complete!
You can reselect the genre as many times as you like.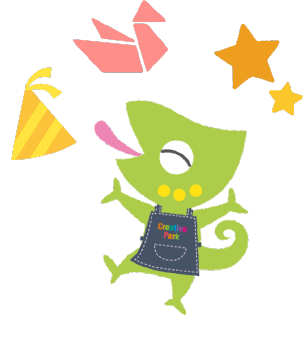 Watch the video to see what items are available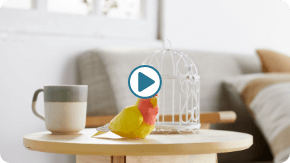 It's a real, palm-sized paper craft.Why don't you make it as an accent in your room?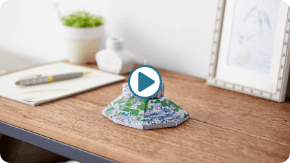 It is a mini-sized World Heritage Site that can be casually displayed on your desk.Would you like to recreate the fantastic appearance that floats on the sea?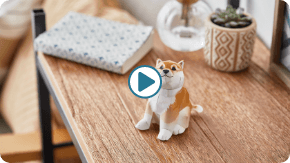 It has been a popular item in Creative Park for many years.Why don't you make it from "Shiba Inu" first?
FAQ

Are all items free to download?

Yes. All contents are free to use after a simple ID registration (Canon ID).
I don't know how to make it

We have released a special page that explains how to make basic paper craft. You can learn tools and tips. You can learn more about paper craft by checking along with the introduction video on this page.
If borderless printing doesn't work

If your printer does not have a function of borderless setting, you can print only with bordered.
How do I download and print?

Choose a paper size to download the content.
Open the downloaded file and print. The printer settings differ depending on the model, so please refer to the manual.
What type of paper is there?

Plain Paper
Such as copy paper, since it is thin and easy to fold, it is suitable for envelopes and one piece items.
Matte Photo Paper
A thick paper suitable for making paper crafts. It is recommended as it produces great color.
Plus Glossy II
A glossy paper used for printing photos. It has a beautiful finish and is suitable for gift cards.
High-Res Paper
It is a paper for inkjet printing that is slightly thicker than plain paper and has good color development.
Magnetic Photo Paper
Print directly on magnet and create original items.
Iron-on Transfer Sheet
A special type of paper that allows to paste the design printed onto the cloth.
Washi
A unique texture can be made.





etc.
If I don't have the recommended paper, can I print on plain paper?

We recommend paper that matches the characteristics of the item.
We recommend using the recommended paper.
Can I print with a printer from a manufacturer other than Canon?

Printing is possible, but the Creative Park items are based on Canon printers.
Please use a Canon printer and genuine ink.